Presents
NZ Ch Mikelli Jezabelle At Flagstaff (IMP AUST)
Sire: Avokah Eiger RTW FTW (b)
Dam: Mikelli Cocomelodee (c)
Whelped: 1 September 2005
hips: 6:3 elbows: 0:0b eyes cleared 2010, PRCD/PRA CLEAR, EIC CLEAR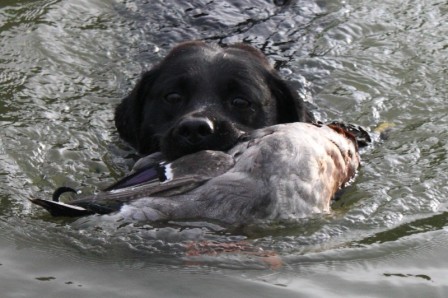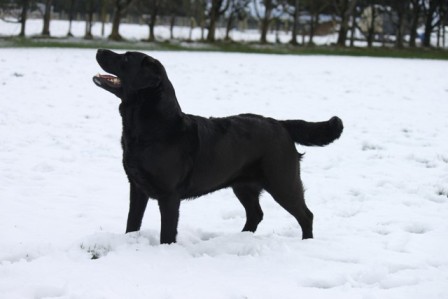 Our beautiful Cilla died suddenly in April 2014. Words can not express how we feel with her passing. Miss her so much
Achievements:
Cilla arrived in New Zealand November 2005. I am so thankful to Sue and Maurie Fisher of Mikelli Kennel in Monto, Queensland, Australia for sending such a lovely young bitch to me.
Cilla has an absolute zest for life. Is so full of mischief and lives life to the fullest.
Cilla has been shown lightly so far but seems to enjoy herself in the ring. I look forward to showing her this coming show season. Cilla has eight show challenge certificates making her a NZ Champion, way to go Cilla!!!!
Cilla graduated from a 6 week obedience course and has also completed and graduated from a 8 week agility course.
Cilla has also gone duck shooting this season showing natural ability in this area.
Southland Kennel Association, show 1, judge H Gent (Aust)
November 1st 2008
Cilla, 1st Open bitch and open of breed

Pedigree of "NZ Ch Mikelli Jezabelle At Flagstaff (IMP AUST)"

Parents
GrandParents
GreatGrandParents
SIRE

Avokah Eiger RTW FTW (b)     

Aust Ch Guidlines Campaign (IMP SWD) (b)

 Novacroft Arris (SWD) (b)

Cambremer Copy Cat (SWD) (b)

Aust Ch Arvada Caramello (c)

Baringa Cee Eagle (b)

Avokah Vienna Choclyt (c)

DAM

Mikelli Cocomelodee (c)

Aust Ch Avokah Chocolatier (c)

Am Ch Cedarwood Gunner O'Fawnhaven AM CD SH (USA)(c)

Aust Ch Gamefield Laureate (IMP NZ)(c)

Mikelli Maximum Harmony (b)

Aust Ch Avokah Traveller Brown NRD (c)

Mikelli Original Aim (y)