Presents
Flagstaff Fullon
Sire: Rhidorrok of Roseglen (c)
Dam: Macpenno Shady Lady (b)
Whelped: 30 May 2000
Hips 0:1 eyes cleared yearly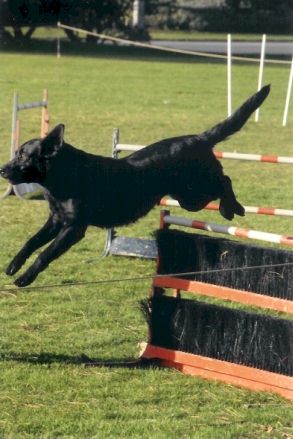 Bro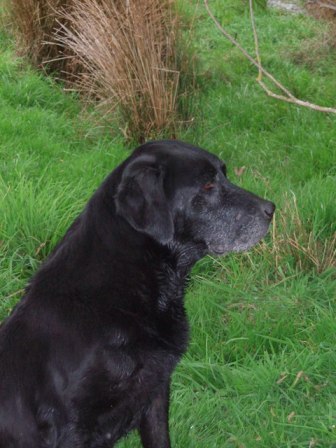 Bro, May 2000 – June 2008
Achievements:
Bro, daughter of Ruby and Ira, has had a go at everything too. I started her at field trialing and Lyell ran her at championship level. She competed in novice/limit level.
Emma trained her for agility and they have obtained clear rounds in starters the few times that they have run at championship level. Bro drives us mad when doing agility, she is like the class clown, picks up the numbers or just acts like a idiot!
I have entered Bro in only a limited number of obedience test with success.
Bro leads a quiet life on the farm. She is very casual and is the typical labrador, always wagging the tail and a stupid look on her face.
Sadly Bro is no longer with us.

Pedigree of "Flagstaff Fullon"

Parents
GrandParents
GreatGrandParents
SIRE

Rhidorrok of Roseglen (c)     

Oscar of Richdye (b)

 GR FT CH Midnight of Penavon

Gaisford Stanton

Grafton Black Image (b)

Lymington Black Horn

Waimak Advocate

DAM

Macpenno Shady Lady (b)

Westwich Pocket Watch (IMP UK) (y)

SH CH Poolstead Pocket Picker

Riley Bank Bunny

Earnscleugh Lady (b)

Bonzo of Sandyfields

Custdean Melody's Echo